Silpat Giveaway! {Closed}
This contest is now closed. Congratulations to Julie (comment #77)! Julie, I've sent you an email :)
Thanks to the kind people at Silpat, I've got a really fun giveaway for you today! I get to give away a Silpat Half Size and a Roul'Pat Half Size to one lucky winner!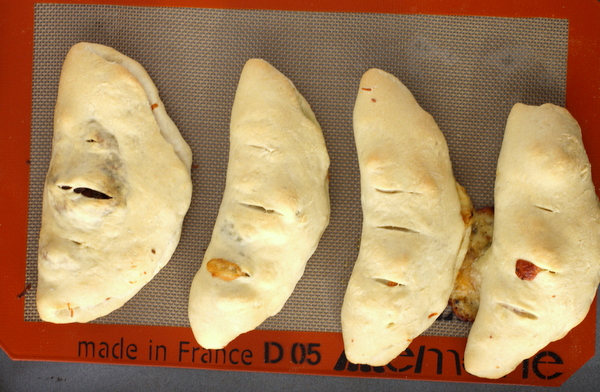 If you read my post on Monday, hopefully you noticed the awesome pan liner that my chicken sausage and broccoli packets were cooked on.  Silpat is the original nonstick baking mat, and I can now attest to just how good it is. Do you see that melty cheese up there in the picture? Well, I let it cool and harden before I cleaned the pan. I'd like to pretend I did it on purpose to test the silpat, but let's be honest. 🙂 Anyway, that cheese came off in seconds, no scrubbing required. I was impressed!
I first wrote about the Roul'Pat about a year ago when I included it in my list of cookie baking tips. This thing is wonderful as a work surface! I use it for kneading bread dough, rolling out pie dough, and cutting out sugar cookies. It has a nonstick work surface, and also a non-slip back so that it doesn't shift around while you're working. Plus it's easy to clean. I can't say enough good things about this product.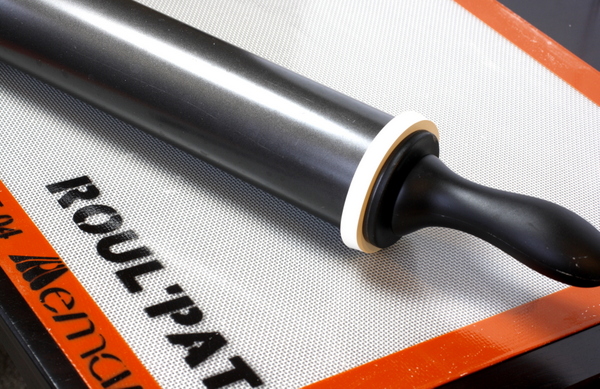 Now,  on to the giveaway! As mentioned above, one winner will receive one Silpat Half Size and one Roul'Pat Half Size. To enter, leave a comment below letting me know what you would use your prize for.  For an extra entry, "like" Silpat on Facebook and leave a separate comment letting me know. Feel free to "like" me too if you want, but it's not a requirement. 🙂 Giveaway ends Wednesday, 10/3 at midnight. Good luck!  🙂
p.s. you can also connect with Silpat on Pinterest, Twitter, and YouTube!
*This giveaway is provided by Silpat. I received one Silpat for review purposes. All opinions are my own.