Halloween Cupcakes Part 1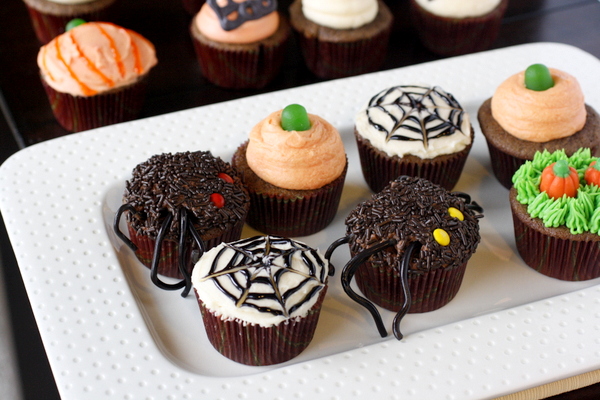 I've got some fun Halloween cupcake ideas to share with you today! I made a nice variety of them to talk about on a local tv station here in Grand Rapids, and I figure I should share them with you too! I'll talk you through a few of them today, and I'll be back with a few more next week. They're all pretty simple ideas and don't take too much artistic ability. And they would be great for kids to participate in too! Enjoy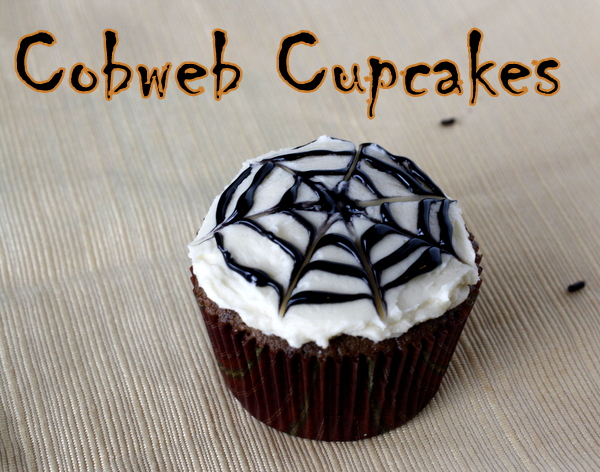 These cobweb cupcakes are so simple to make. You start by using a spatula to cover the cupcake in white frosting. Then you take black frosting (I used black decorator's gel frosting in a little tube  – found at Michael's) to make circles around the cupcake, starting with a dot in the middle and working your way out. Then you drag a toothpick through the icing, from the center out to the edges, all around the cupcake. And that's it! It looks like a cobweb.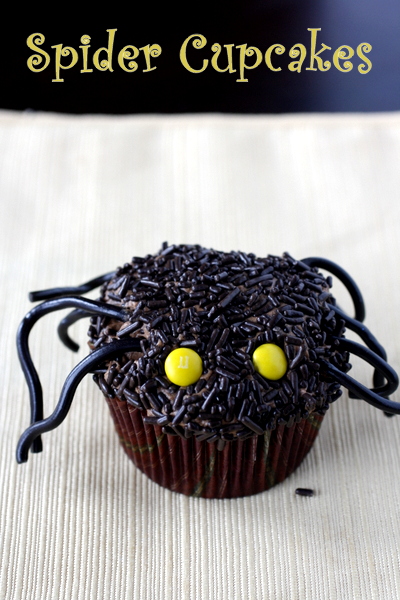 Of course we have to have some spiders to go with the cobwebs! For these I just used chocolate frosting and covered the top in chocolate jimmies. Then I used 2 mini M&M's for the eyes, and black licorice for the legs. Easy, but so cute.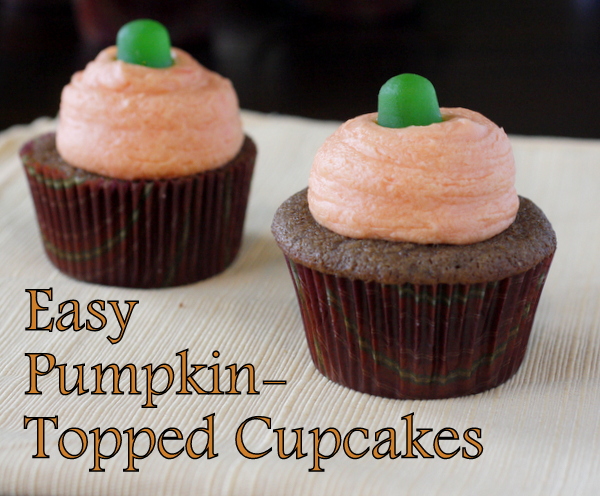 This pumpkin-topped cupcake is very simple as well.  I used a medium round icing tip to pipe the icing on so that it looked basically round. If you keep the tip inserted in the icing as you're piping it, it will fill out the sides and make it more round. Then I just used a green gumdrop on top to complete the pumpkin. You could also do a pumpkin like the picture below – just spread orange icing on with a spatula, use a green gumdrop for the stem, and use decorator's orange gel icing for the stripes.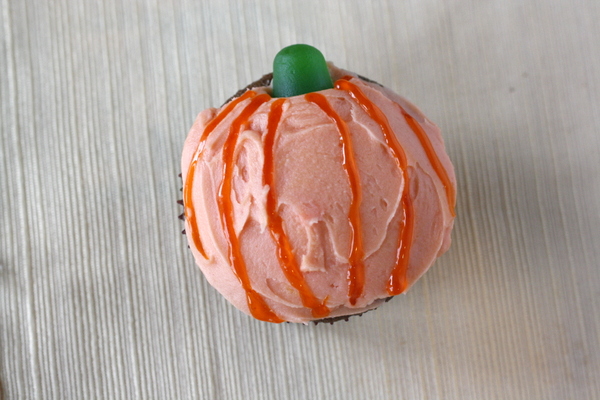 I hope you enjoyed these Halloween cupcakes! I'll be back next week with a few more fun ideas to share. :)(Note: Part 2 is here!) Oh, and if you're local, I'll be on Fox17 tomorrow at 8:20 talking about these!