Peanut Butter Nutella Swirl Cookies
Day 5 of the 12 Days of Christmas Treats! These peanut butter nutella swirl cookies are absolutely wonderful.  If you like peanut butter and nutella, you will love these. They are basically better versions of the classic peanut butter cookie. You make a peanut butter cookie dough, then swirl a generous amount of nutella into the dough before baking. The combination of peanut butter and nutella is so good, and really makes these cookies stand out. They are soft and chewy and delicious – enjoy!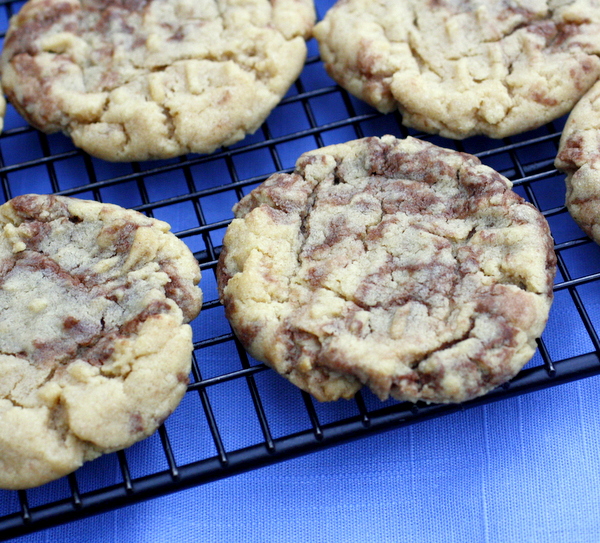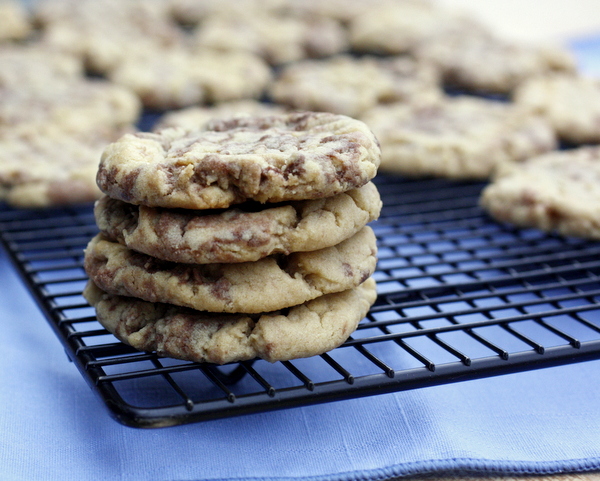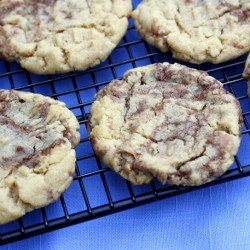 Peanut Butter Nutella Swirl Cookies
Ingredients:
1/2 cup unsalted butter, at room temperature
3/4 cup creamy peanut butter
1/2 cup granulated sugar
1/2 cup packed light brown sugar
1 egg
1/2 tsp vanilla extract
3/4 tsp baking soda
1/4 tsp salt
1-3/4 cups all purpose flour
1/3 cup Nutella
Directions:
Preheat oven to 350 degrees. In the bowl of an electric mixer, beat together butter, peanut butter, granulated sugar and brown sugar until light and fluffy. Add in the egg and vanilla and beat until well combined. In a separate bowl, whisk together the flour, baking soda, and salt. Mix into the butter mixture until just combined.
Microwave Nutella for 20-30 seconds and then drizzle over the dough. Fold in Nutella with a spatula until well-distributed. Chill the dough in the fridge for 15 minutes.
Roll dough into small balls and place about an inch apart on a parchment lined cookie sheet. Use a fork to press down the balls slightly. Bake until the edges are lightly browned, about 8-10 minutes. Allow cookies to cool on the pan for 2 minutes, and then transfer to a cooling rack to cool completely.