Apple Spice Drop Cookies
Are you tired of apple recipes yet? I'm not sure how, but year after year I find more new fall recipes to try. And I never get tired of them. 🙂 I made these apple spice cookies at the very beginning of September, and somehow it has taken me this long to post them. I'm sorry for that, because they are amazing. You need to add this recipe to your must-make file for fall recipes. The cookie is perfectly soft and full of apples and walnuts. It would be delicious by itself, but the frosting makes it even better. The cookies are very sweet, so a little goes a long way, but they really are delicious. And they are drop cookies, which means they are nice and easy to make. They are chock full of apple flavor and fall spices – the perfect combination!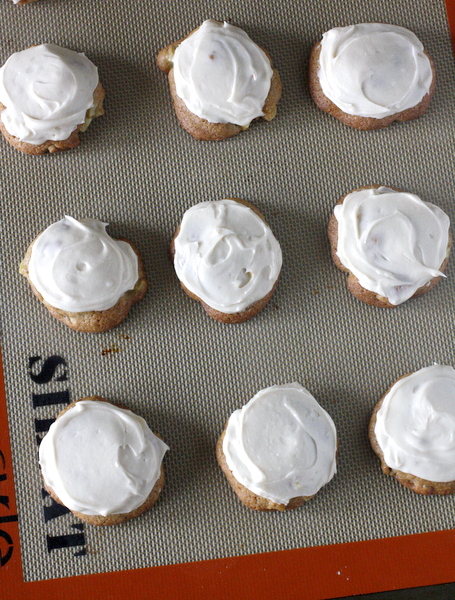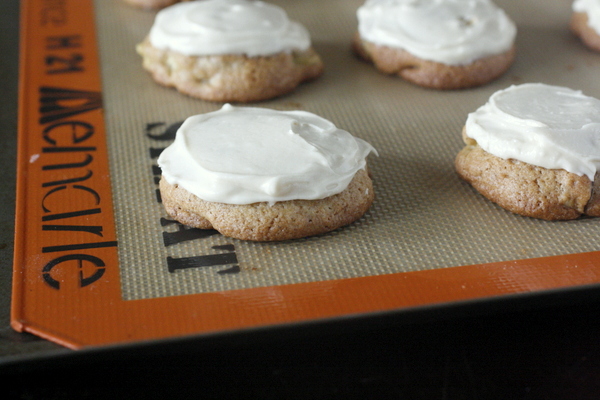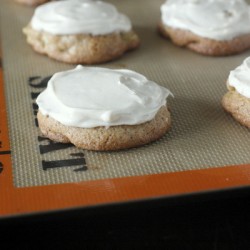 Apple Spice Drop Cookies
Ingredients:
For the cookies:
1/2 cup butter, softened
2⁄3 cup white sugar
2⁄3 cup brown sugar, packed
1 egg
1⁄4 cup apple juice
2 1⁄4 cups flour
1 teaspoon cinnamon
1⁄2 teaspoon baking soda
1⁄2 teaspoon nutmeg
1 cup apple, peeled, and finely chopped (Granny Smith apples are best)
1 cup chopped walnuts
For the frosting:
1⁄4 cup butter, softened
3 cups powdered sugar
1 teaspoon vanilla
3-4 tablespoons apple juice
Directions:
For the cookies:
Preheat oven to 375 degrees F. In a large bowl cream butter and both sugars together. Beat in the egg and apple juice.
In a small bowl combine the dry ingredients. Gradually add the dry ingredients to the creamed mixture; blend well. Mix in the chopped apples and nuts.
Drop dough by heaping teaspoonfuls onto a greased cookie sheet about 2 inches apart. Bake for 12-13 minutes, or until golden brown.
Place on wire rack to cool.
For the frosting:
Beat all frosting ingredients until smooth, using only enough apple juice as you need to get the consistency you want.
Frost cooled cookies.