A life update: Landen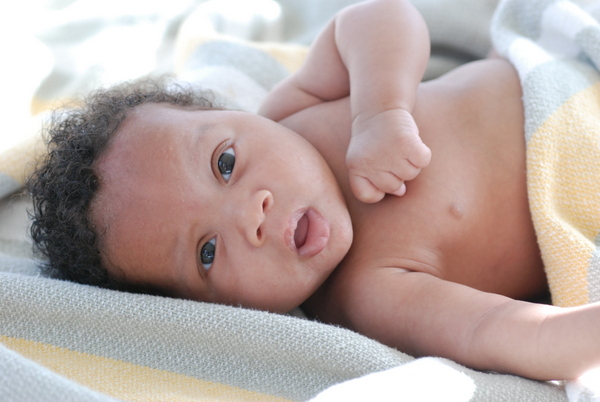 Hello! I've owed you a life update for so long now, and I'm finally sitting down to write this blog post. If you follow me on Facebook, you probably know that in January (almost a year ago now!) we added another new baby to our family!
Here is Landen, then and now. 🙂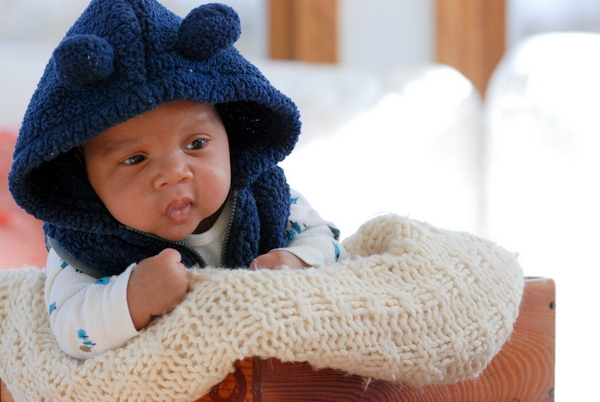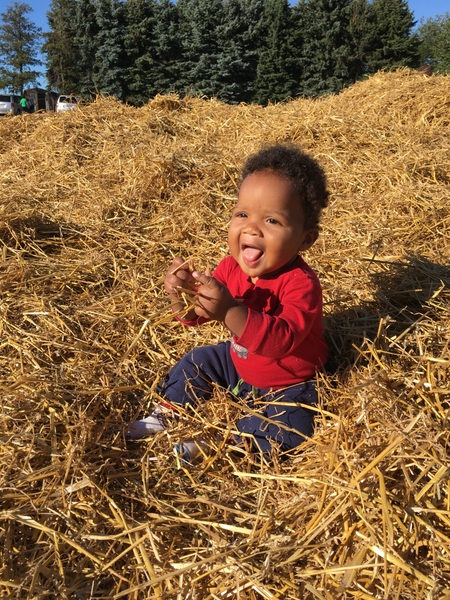 When Zeke was 3 and Levi was 1, we decided we wanted to start the adoption process again. We filled out all the paperwork, sat through the home study visits, made a new profile book, and this time we even made an adoption video! And then we settled in for another long wait. It took a year for us to get chosen for Zeke, and a year for us to get chosen for Levi. Based on that we figured it would be another year wait.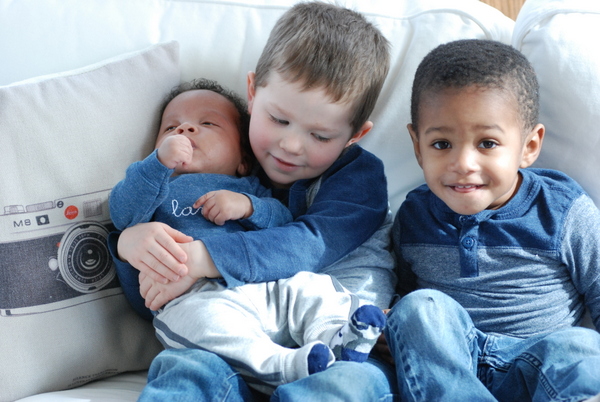 Imagine our surprise when less than a month later we got the call that an expectant mother had chosen us! And then we found out that her due date was not too far in the future, and things got a little crazy. 🙂
We met with her a week or so after we got the call and we got along really well. She actually ended up going into labor the day after we met her, and we anxiously waited by the phone for updates on what was happening. She didn't want us to come visit at the hospital, and in the end she decided she just couldn't go through with the adoption and made the decision to parent. Of course we were incredibly disappointed, but we were thankful both that we hadn't met the baby yet, and that he obviously had a mother who loved him.
We heard nothing for a few weeks, and then on a Sunday afternoon, 3 weeks after the baby was born, we got a call from our case worker. Birth mom had changed her mind and decided to pursue adoption after all. And could we come get the baby the next morning? Of course we said YES! Thankfully we already had 2 boys, so we pretty much had everything we needed and didn't have to do too much at the last minute.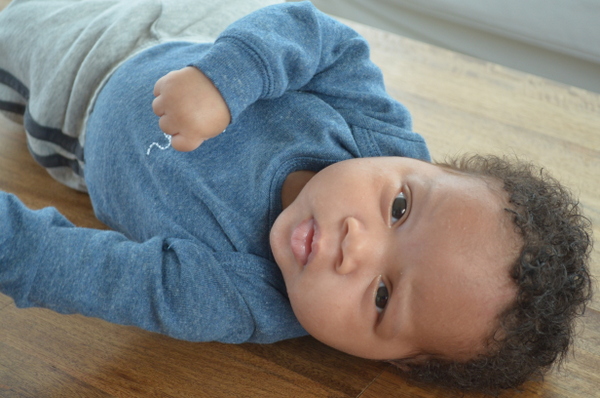 It was definitely an exciting time for us and we couldn't imagine our life without Landen in it! His adoption was finalized in June, and we've been thankful to be able to stay in touch with his birth mother. Landen is seriously the happiest baby you'll ever meet. He is always smiling and laughing, and it doesn't hurt that he's absolutely adorable. 😉 We call him our crazy baby because he is constantly moving and gets into everything. He started walking at 9 months and shows no signs of slowing down anytime soon! 🙂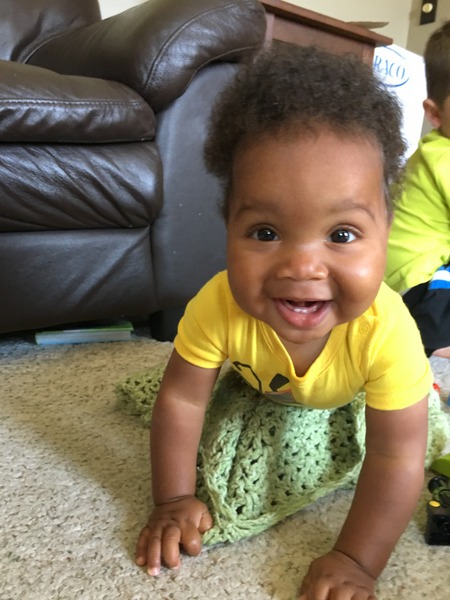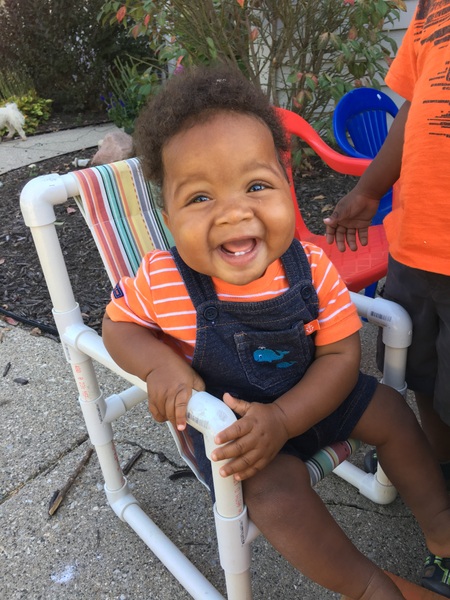 Which is probably for the best because he didn't get to be the baby for long! Imagine our surprise when, at 4 weeks old, we found out Landen was going to be a big brother!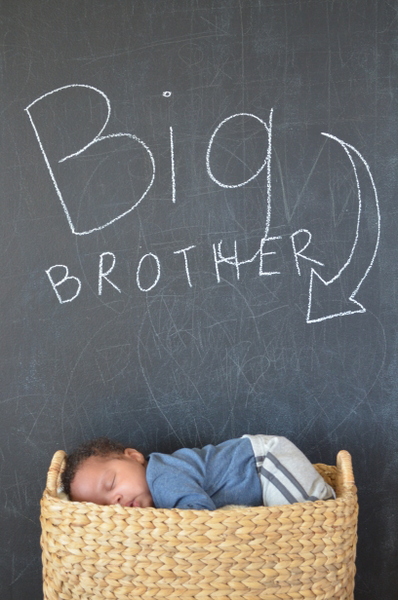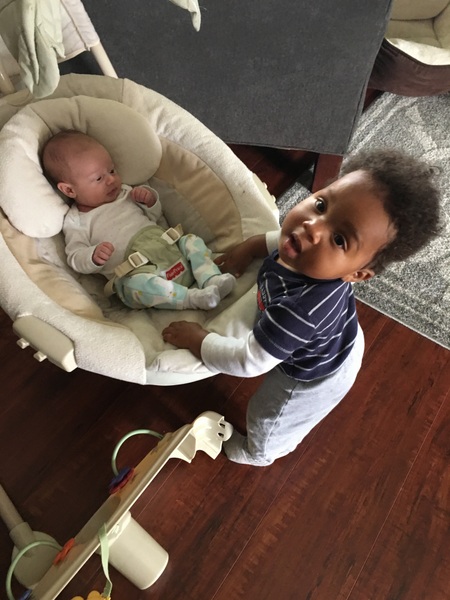 To be continued…
If you're interested in reading the posts about our other kids, you can find them here: