German Pancake
This German pancake is baked in the oven and comes out hot, puffy, buttery, and delicious!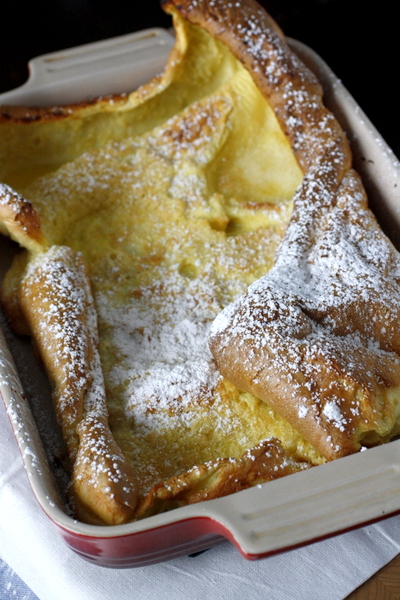 We love breakfast foods around here. If I'm ever stumped about what to make for dinner, Zeke is the first to suggest breakfast for dinner. We have our old favorites (buttermilk waffles, classic pancakes, baked oatmeal), but this German pancake has quickly become a new family favorite!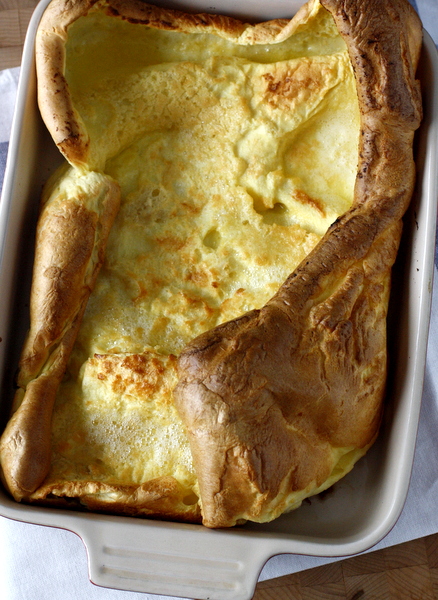 German pancakes, sometimes called Dutch Baby pancakes, are baked pancakes that puff up in the oven and turn deliciously golden brown and fluffy. Best of all, this recipe takes about 5 minutes of prep work and one bowl to make! The end result is light, buttery, and delicious!
There are only a few ingredients to this recipe, and I almost always have everything I need readily available. That means that with almost no prep work or planning ahead, I can quickly throw together a hot satisfying breakfast that my kids will happily devour. And without the extra toppings, there is no sugar in this recipe, which means I can serve it to my littlest two without guilt, knowing they are actually eating a fairly healthy breakfast!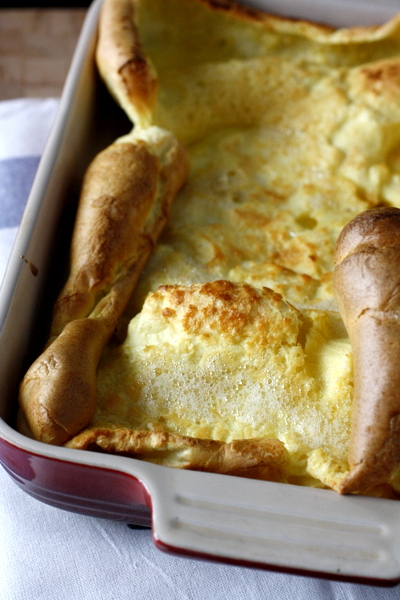 Zeke definitely prefers these German pancakes to regular pancakes, and there is always a lot of cheering when the kids realize what I'm about to pull out of the oven. We've had these for breakfast, brunch, and of course as the main course of breakfast for dinner. They are so light and puffy and eggy, and are absolutely delicious with a sprinkle of powdered sugar and a drizzle of maple syrup!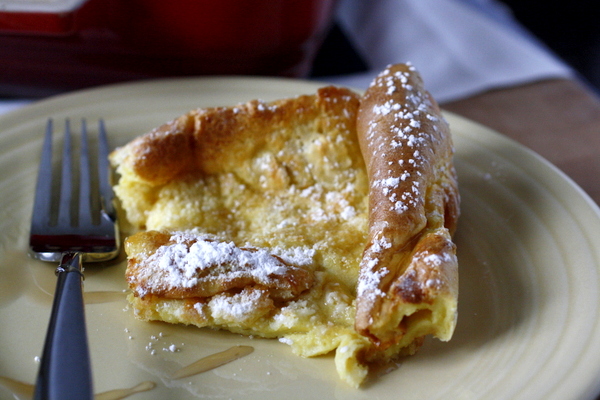 Yield: Serves 4-6
German Pancake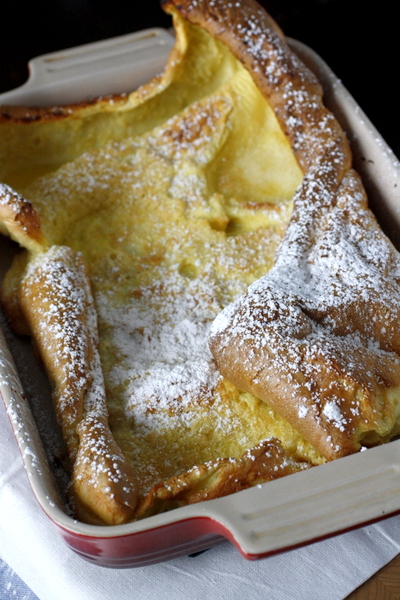 Ingredients
1 cup whole milk
1 cup all-purpose flour
6 large eggs
1/2 teaspoon vanilla extract
1/4 teaspoon salt
6 tablespoons unsalted butter
Instructions
Position oven rack in bottom 1/3 of oven and preheat to 450 degrees F.
In a large bowl, whisk together the milk, flour, eggs, vanilla, and salt until smooth.
Spray a 13×9 inch baking pan with cooking spray. When oven is almost preheated, place butter in prepared baking pan and place in oven until butter is hot and sizzling.
Carefully pour the batter into the hot pan.
Bake for 25 minutes, or until golden brown and fluffy.
Dust with powdered sugar and serve warm with maple syrup.
source: Love and Olive Oil