An Edible Mosaic Cookbook Giveaway {Closed}
Thanks for entering! The winner was #19, Karen. Congratulations Karen, I'll be sending you an email shortly. 🙂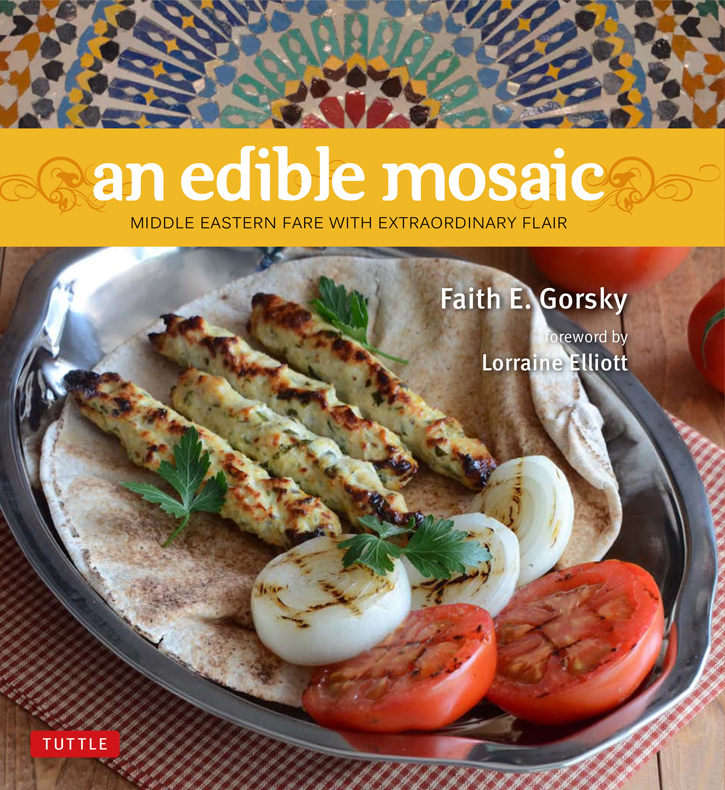 I've got a fun cookbook giveaway for you today! Over the past few weeks I've been sharing some recipes from An Edible Mosaic, and now I get to offer a copy as a giveaway. I can honestly say that I love this cookbook. It's very easy to look through, it has beautiful pictures on every page, and the recipes are so unique. The few that I tried so far have been big hits around here, and there are plenty more that I can't wait to try. I love that Faith talks you through each recipe, so that if you're unfamiliar with Middle Eastern cooking you can still cook the recipes successfully. Definitely a good thing if you're like me and have absolutely no experience with some of these things!
Recipes: Chicken Shawarma Wraps, Coconut Semolina Cake, Zucchini Fritters
Giveaway Details:
One winner will receive one copy of An Edible Mosaic. Giveaway ends Sunday, November 18th at midnight. To enter, leave a comment on this post letting me know your favorite Middle Eastern food or recipe.
For an extra entry," like" What Megan's Making on Facebook and leave a separate comment letting me know.
I'll email the winner and update this post when the giveaway is over. Good luck! 🙂
*Disclaimer: I received a copy of An Edible Mosaic. Giveaway is provided by Tuttle Publishing. Links are Amazon Affiliates.