Countdown to 2013: Best Breakfast Recipes
I hope everyone had a wonderful Christmas and got to enjoy time with friends and family. Mike and I have been hanging out with my family in Pennsylvania and are enjoying a little bit of relaxation time! And Scamp loves it here – my parent's dog Destry is his best friend.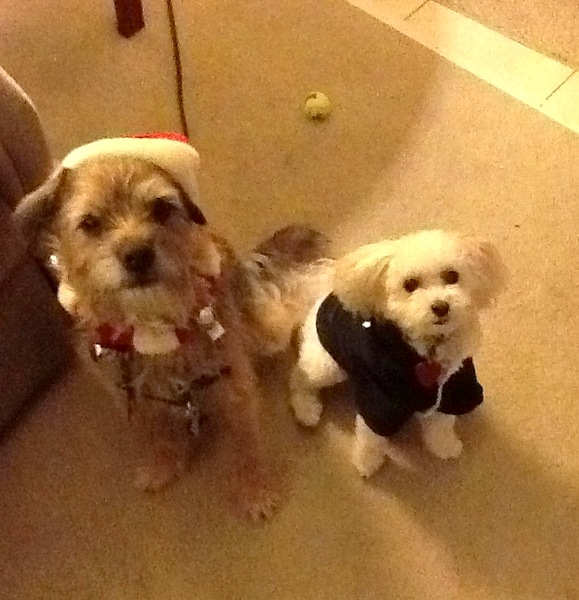 This week I am taking a little bit of time off from sharing new recipes, and instead, will be sharing some of the "best of" from this past year. Finding Joy In My Kitchen is hosting a fun little event where bloggers share some favorite recipes of 2012, and it seemed like a fun way to count down to 2013 while looking back through all the recipes I've posted this past year.
Today's theme is breakfast – Enjoy!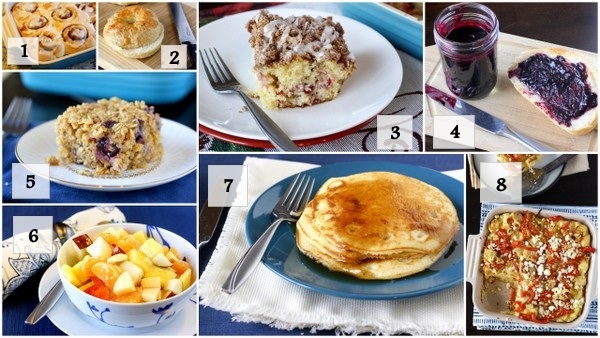 1. Classic Cinnamon Rolls
2. Homemade Bagels
3. Cranberry Orange Coffee Cake
4. Vanilla Blueberry Butter
5. Baked Oatmeal
6. Winter Fruit Salad
7. Buttermilk Pancakes
8. Bell Pepper and Goat Cheese Strata