Snickerdoodle Bars
If you love the idea of thick and chewy cinnamon cookies, these snickerdoodle bars are for you! They are so soft and full of cinnamon flavor – I couldn't believe how good they were! I made these for our family Easter celebration and everyone who tried them absolutely loved them. The recipe is basically a blondie recipe with some cinnamon added to the batter. The best part, though, is the cinnamon sugar topping sprinkled over the whole thing. It really gives these bars a snickerdoodle flavor. The snickerdoodle topping and the wonderful thick and chewy texture make these cookies ones you don't want to miss.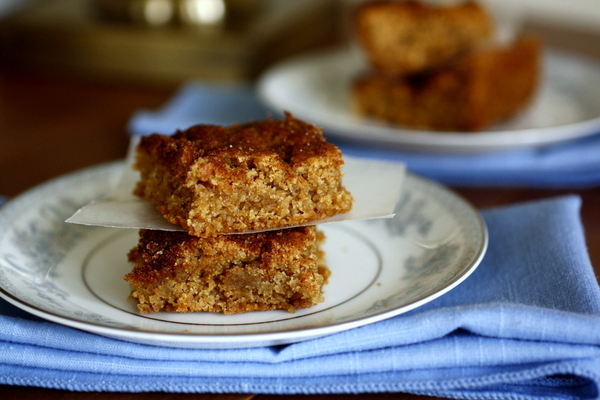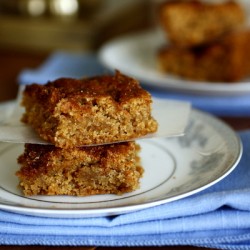 Snickerdoodle Bars
Ingredients:
2 2/3 cups all-purpose flour
2 teaspoons baking powder
1 teaspoon salt
1 teaspoon cinnamon
2 cups packed brown sugar
1 cup butter, at room temperature
2 eggs, at room temperature
1 Tablespoon vanilla
2 Tablespoons white sugar
2 teaspoons ground cinnamon
Directions:
Preheat oven to 350 degrees. Lightly grease a 9 x 13 inch baking pan.
In a medium bowl, whisk together the flour, baking powder, salt and 1 tsp cinnamon. Set aside.
In large bowl, beat together butter, sugar, egg and vanilla until smooth. Gently stir in the flour mixture until just incorporated.
Spread evenly in the prepared pan. Combine the 2 Tablespoons of white sugar and 2 teaspoons of cinnamon in a little bowl. Sprinkle the cinnamon sugar mixture evenly over the top of the batter.
Bake 25-30 minutes or until surface springs back when gently pressed. Cool slightly. Cut into bars with a sharp knife while still warm.