Freezing Summer Produce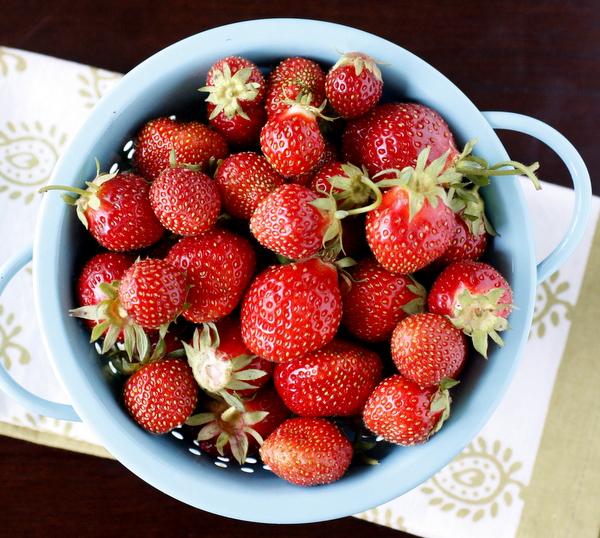 Let's talk about fresh food. In my mind, this is the time of year to talk about it, because fresh local food is available in abundance. I love to pick fruit from local farms — so far we have blueberries and strawberries, and I'm sure apples will be making an appearance in September. We also have a really nice farmers' market in downtown Grand Rapids that I don't get to nearly as often as I should. And of course there's the backyard garden, too. I'd include a picture but, well, it's kind of a mess. I never leave enough room for all the plants and it kind of looks like a jungle out there. At least it's successfully growing a few vegetables, which is about all I hope for each summer. 🙂
I love all of the fresh food in the summer, but I also love to store as much as I can for winter. I don't do any canning (I'm sort of afraid I'll die of botulism!), so I end up freezing much of the summer produce, which allows us to eat fresh all year long. I've included a handy list for what I try to freeze each year and how I freeze it. Please leave your own ideas in the comments! 🙂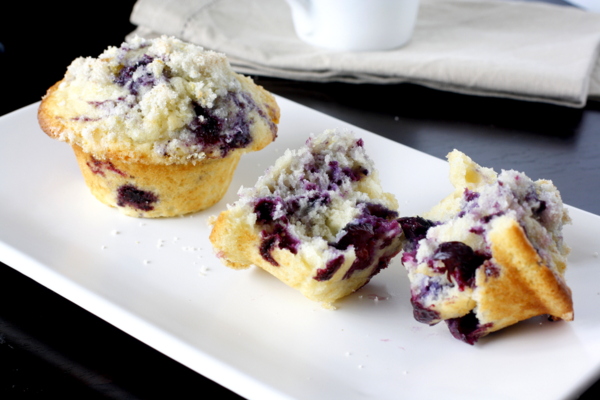 1. Berries: I generally freeze blueberries, black raspberries and strawberries. I quickly rinse them, let them dry and then spread them out flat on a cookie sheet (I do cut the tops off the strawberries). Then I stick them in the freezer. Once they're frozen, I put them in freezer bags and toss them back into the freezer for long-term storage. I use the strawberries mostly for smoothies and the rest of the berries for either smoothies or baked goods. My favorite recipes that can be made with frozen blueberries include: Browned Butter Blueberry Muffins, Black Raspberry Muffins and Blueberry Buttermilk Bread.
2. Peaches. Here is a step-by-step recipe for how to freeze peaches. If I'm planning to use the peaches for smoothies I will just halve them, remove the pits and freeze them flat on cookie sheets. I don't even peel them, which makes it much quicker.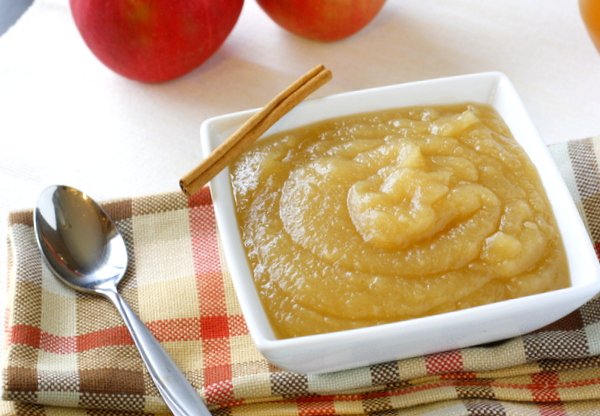 3. Apples. Apples will keep a long time in the fridge or in a cool basement. If I have too many to keep that way or if I think they're starting to get a little mushy I will make applesauce to freeze for later. (Here's my favorite recipe for crockpot applesauce)
4. Zucchini. For zucchini I will either make zucchini bread to stick in the freezer for later or I will grate the zucchini and freeze it in one- or two-cup increments. Does anyone know another way to use zucchini or what to use it for? I could use some help. 🙂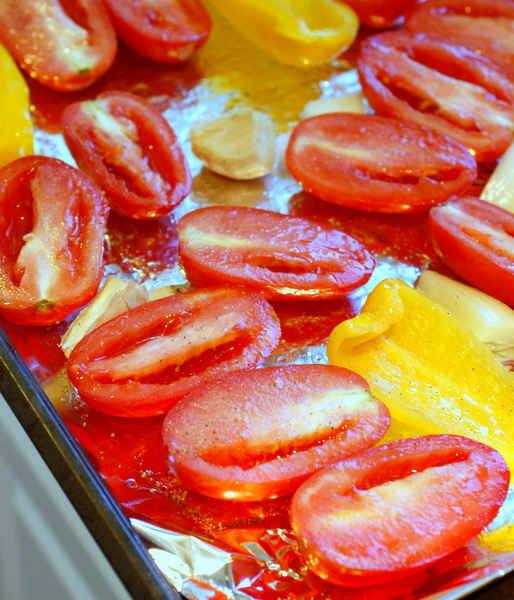 5. Tomatoes. A fresh garden tomato is one of the best things in the world. I want to learn how to can so that I can make my own crushed tomatoes, but in the meantime I settle for freezing. I generally take my tomatoes and turn them into something else, like pizza sauce or pasta sauce, before freezing. Those are two of my favorite recipes on the site by the way! 🙂 6. Peppers. I love to stock up on peppers in late summer when they're nice and cheap! Sometimes I roast them, peel off the skins and freeze them that way. Other times I just chop them into small pieces and freeze them in a big bag. I use them all the time for stir-fries, omelets and pizza toppings. It comes in pretty handy when peppers are expensive in the middle of winter!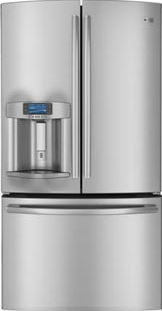 About the GE French Door Refrigerator
I recently learned about the GE French Door Refrigerator, and this thing looks pretty amazing for storing fresh food. Not only does it have great freezer space that would fit plenty of frozen goodies, but it also has plenty of easily accessible space in the refrigerator. There is a full-width temperature-controlled drawer, which is one of my favorite features. I have to be careful where I put my fresh veggies in my fridge — if I put them in the wrong spot they end up frozen. There are plenty of other positive aspects to mention (frostGuard technology that prevents freezer burn — great for my frozen berries — and a water dispenser that actually fits tall items underneath it are at the top of my list), but I'll let you see for yourself. Learn all about the GE French door refrigerator and watch the Freshpeditionwebisodes, where the new French door refrigerator was put to the test!
To show how advanced the refrigerator is, GE hooked it up to a generator and drove it across the country to the dessert….with fresh food inside it! Check out that and their Freshpedition webisodes HERE!
Be sure to visit the GE Appliances brand page on BlogHer.com where you can read other bloggers' posts!
*Refrigerator pictures from here. *This post is sponsored by BlogHer for GE's French Door Fridge and their "Fresh Kitchen" campaign. All opinions are my own.