Zeke's Adoption Day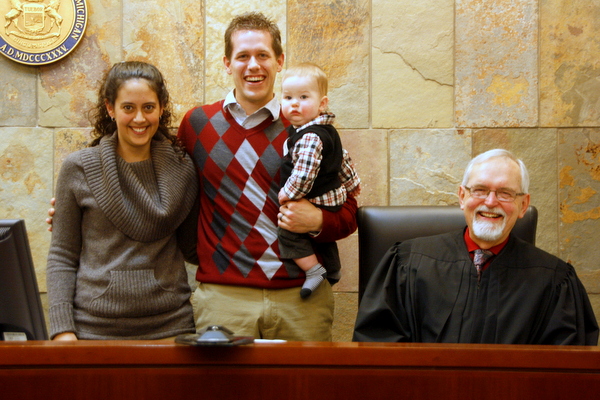 Ever since I first shared that we were hoping to adopt, to when I wrote all about bringing Zeke home from the hospital, I have received so many emails, comments, and notes of encouragement. Thank you so much for all of your support over the past year. I've gotten quite a few emails asking how we're doing, where the adoption process is at, etc, so I thought I would write a little follow up post now that the adoption is officially finalized.
That's right – we went to court last Tuesday, the 19th, and now we are officially Zeke's parents! It seems crazy that it took almost 9 months, but we are so glad that it's finally official. And we have the certificate of adoption to prove it.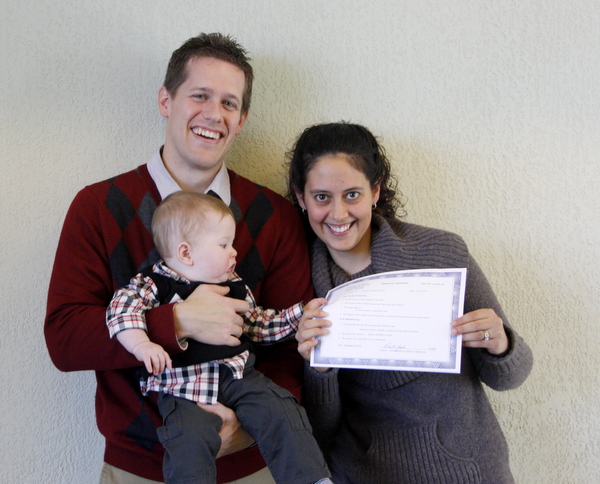 I didn't think I would be nervous about our court date, but as the day got closer, I started getting some butterflies. Especially once I found out the judge would actually ask us to say something – my worst nightmare haha. I'm pretty sure what I ended up saying sounded like nonsense. Mike did much better getting the point across that we love Zeke and are so happy to have him.

Plenty of family showed up for support, which was great, and we took a little time afterwards for a mini photo shoot with everyone. Zeke was pretty overwhelmed and serious throughout the whole thing – good thing he's cute even when he's not smiling.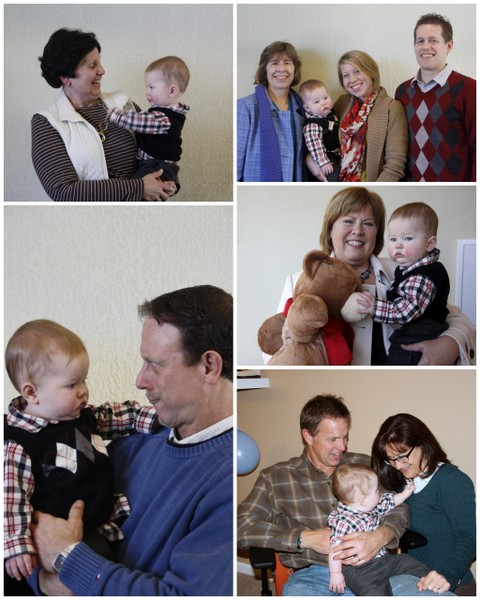 It ended up being really cool to go through the whole court process. It was so fun to hear the judge tell us that we were officially Zeke's parents. We got to go up and take a picture with the judge and he even gave Zeke a teddy bear, which I'm sure will be special memento of the day. Zeke loved the teddy bear, but didn't trust the judge or his facial hair one bit. 😉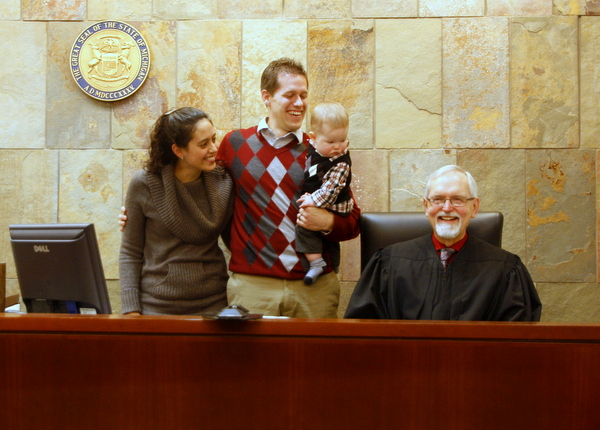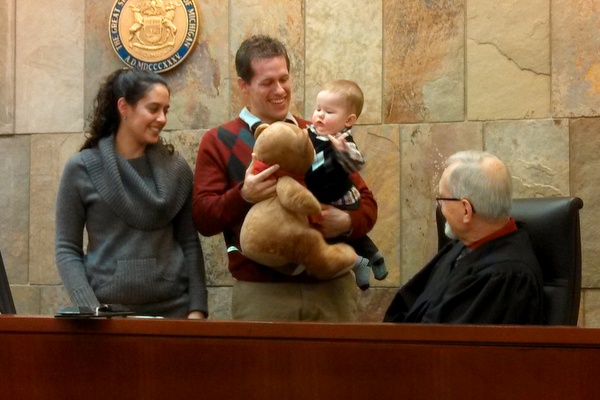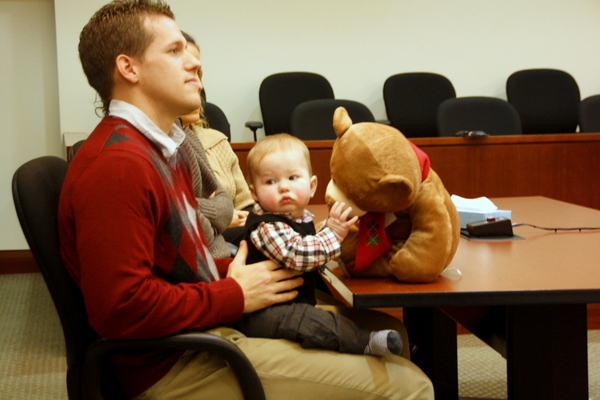 Everyone came back to our house where we had a big family dinner to celebrate. Unfortunately Zeke went to bed about halfway through the party and missed his celebratory cake.  We all enjoyed it for him though. 😉 All in all it was a very fun day, one I'm sure we'll look back on happily. And now we finally, officially have a son.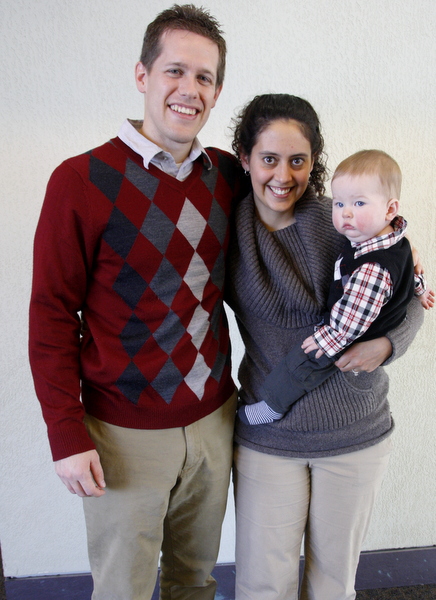 If you're interested in reading the posts about our other kids, you can find them here: