Pizza Ideas for the Super Bowl
On Monday morning I was on Fox17 in Grand Rapids talking about pizza ideas for the Superbowl. I had such a good time thinking about (and making and eating) all the delicious things I mentioned on my segment that I decided I would expand the idea a little bit and make it into a blog post! We absolutely love pizza around here, and I've managed to come up with a bunch of different ways to incorporate it into our weekly menu plan. Any one of these would make a great Superbowl snack idea – after all, who doesn't love pizza??
p.s. if you want to watch my tv segment, you can see it here. 🙂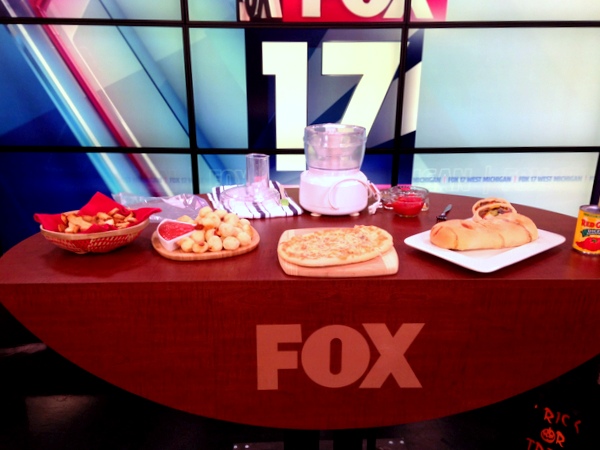 So here you go: my favorite pizza recipes, all ready for the Superbowl snacking to begin! 🙂
Looking for even more ideas?  Check out these 50 Superbowl recipe ideas or one of the following posts: Superbowl Ideas : More Superbowl Ideas : 40 Great Superbowl Recipes!