My Favorite Pumpkin Recipes for Fall
I love baking with pumpkin in the fall, and over the years I've posted some pretty wonderful pumpkin recipes. I thought I would make it easy on you and combine my favorites in one place. Enjoy!!
p.s. Most of these would make fabulous additions to your Thanksgiving table!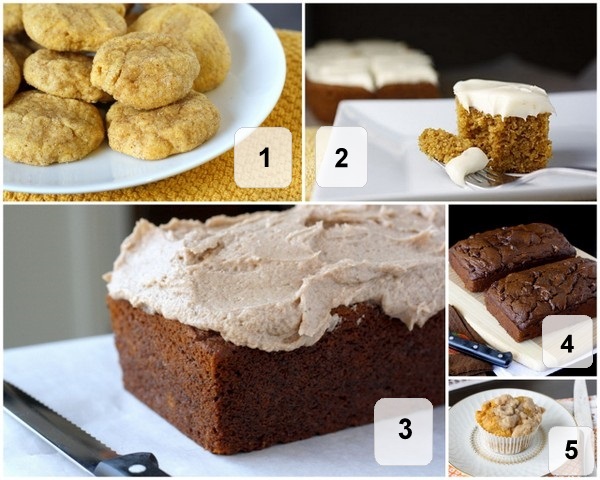 1.  Pumpkin Snickerdoodles
2. Pumpkin Bars with Cream Cheese Frosting
3. Pumpkin Gingerbread with Spiced Buttercream
4.  Chocolate Pumpkin Bread
5.  Pumpkin Apple Streusel Muffins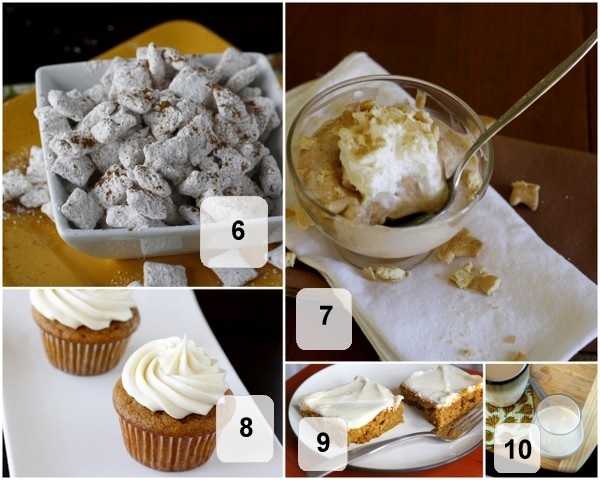 6.  Pumpkin Spice Puppy Chow
7.  Pumpkin Pie Ice Cream
8.  Pumpkin Cupcakes with Maple Cream Cheese Frosting
9.  Harvest Time Pumpkin Bars
10.  Pumpkin Spice Creamer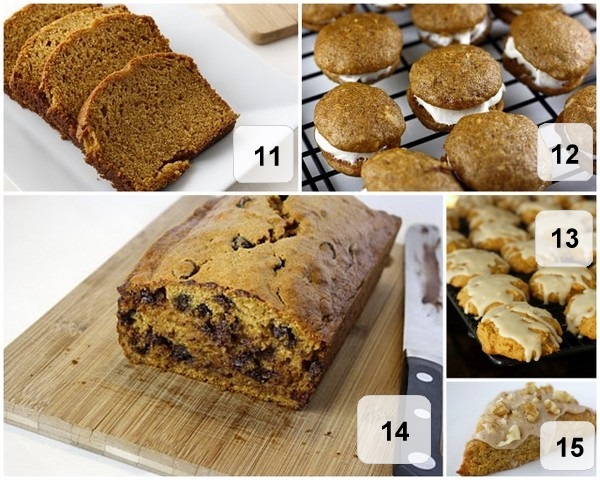 11.  Best Ever Pumpkin Bread
12.  Pumpkin Whoopie Pies
13.  Soft Iced Pumpkin Cookies
14.  Chocolate Chip Pumpkin Bread
15.  Pumpkin Spice Scones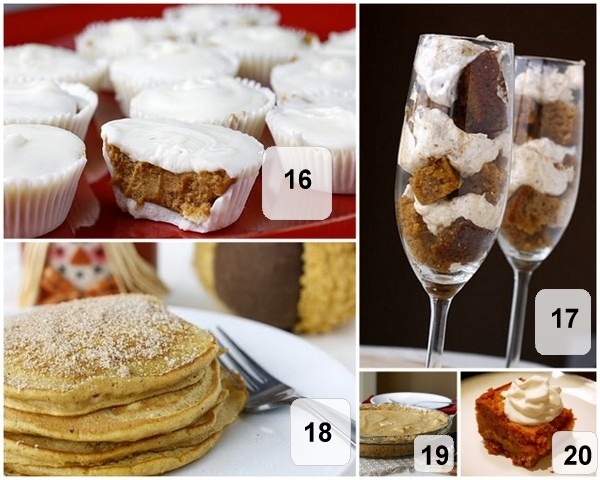 16.  Pumpkin Candy Cups
17.  Pumpkin Bread Trifle
18.  Pumpkin Spice Pancakes
19.  Pumpkin Chiffon Pie
20.  Pumpkin Gooey Butter Cake