25 Father's Day Favorites

A few years ago I shared some of my dad's favorite blog recipes in honor of Father's Day. This year, since it is Mike's first year as a dad, I thought I would share some of his favorites! As an added benefit, any of these would be great to make to celebrate Father's Day as well.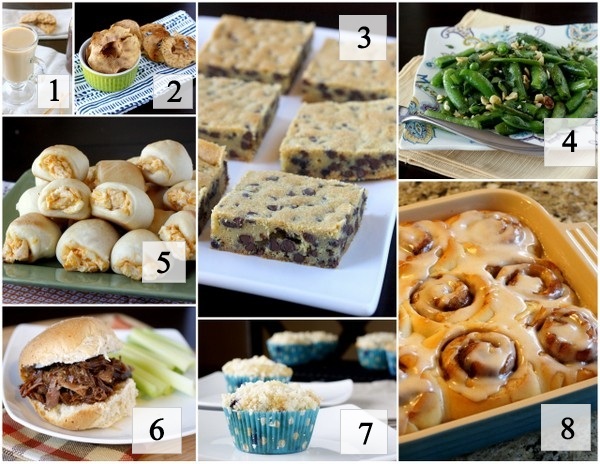 1. Chai Tea Concentrate
2. Baked Apple Chips
3. Bugs Bunny Bars
4. Chili Lime snap Peas
5. Buffalo Ranch Chicken Bites
6. Barbecue Beef Sandwiches
7. Blueberry Muffins
8. Cinnamon Rolls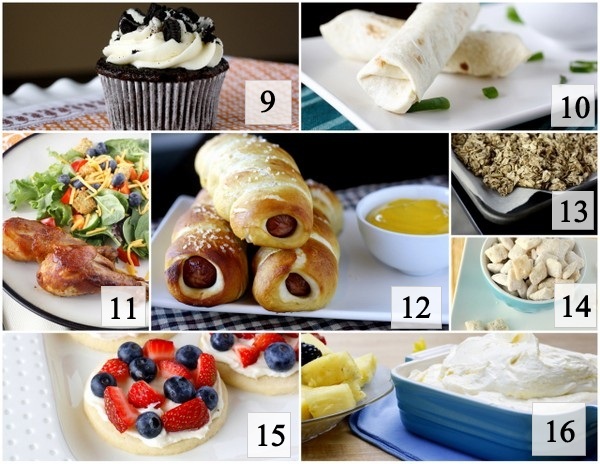 9. Cookies and Cream Cupcakes
10. Creamy Chicken Taquitos
11. Crockpot Barbecued Chicken Legs
12. Pretzel Dogs
13. Crunchy Granola
14. Lemon Puppy Chow
15. Mini Fruit Pizzas
16. Orange Creamsicle Fruit Dip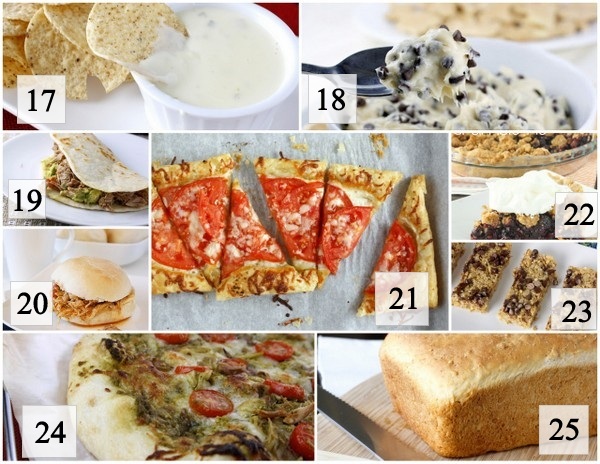 17. Queso Blanco Dip
18. Chocolate Chip Cookie Dough Dip
19. Slow Roasted Pork Carnitas
20. Buffalo Chicken Sandwiches
21. Tomato and Mozzarella Tart
22. Blueberry Crumble Pie
23. No-Bake Chewy Granola Bars
24. Homemade Pizza Dough and Homemade Pizza Sauce
25. Oatmeal Sandwich Bread (or really any homemade bread
So there you have it – 25 of Mike's favorite recipes. I'm pretty lucky that he likes a variety of foods, and he'll try pretty much anything once. Although I have to admit – I didn't run this list past him before I posted it,  I'm just going by my memory. If anything gets taken off the list I'll let you know.