40 Must Make Recipes for Fall
In honor of the cooling temperatures, beautiful fall days, and all of the crazy amounts of apples and pumpkin I've been eating, today I'm sharing with you 40 of my favorite recipes for fall! It's crazy to think that I have all these and more on my site, but I guess you could say I really love to cook and bake this time of year.

These recipes truly are "must-make", but if you're looking for more, check out my fall flavors board on Pinterest!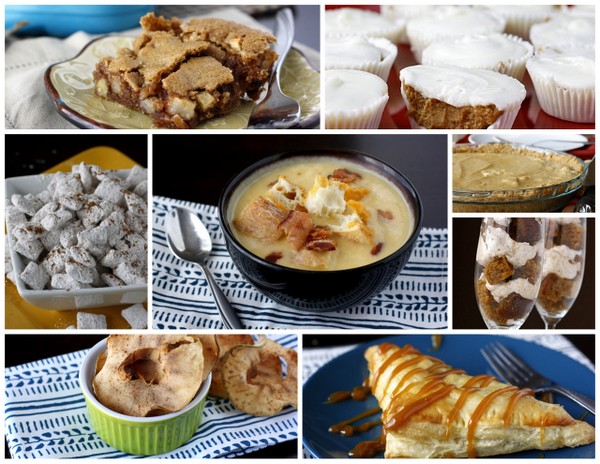 1. German Apple Cake
2. Pumpkin Candy Cups
3. Pumpkin Spice Puppy Chow
4. Apple Cheddar Soup with Bacon
5. Pumpkin Chiffon Pie
6. Pumpkin Trifle
7. Baked Apple Chips
8. Easy Caramel Apple Turnovers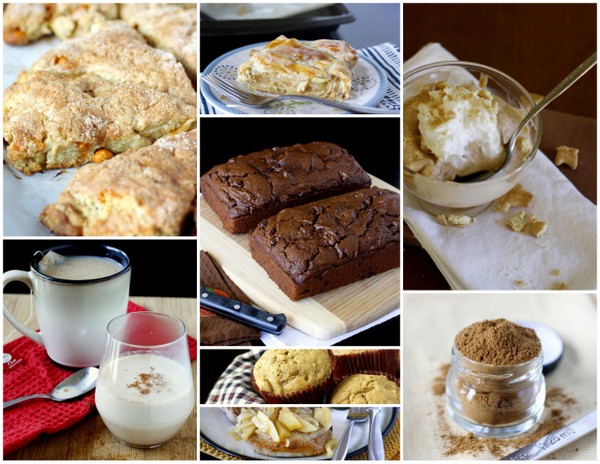 9. Fresh Apple Cinnamon Scones
10. Apple Cheese Danish
11. Pumpkin Pie Ice Cream
12. Chocolate Pumpkin Bread
13.  Homemade Cinnamon Spice Coffee Creamer
14. Whole Wheat Banana Maple Muffins
15. Pork Chops with Apples and Onions
16. Homemade Apple Pie Spice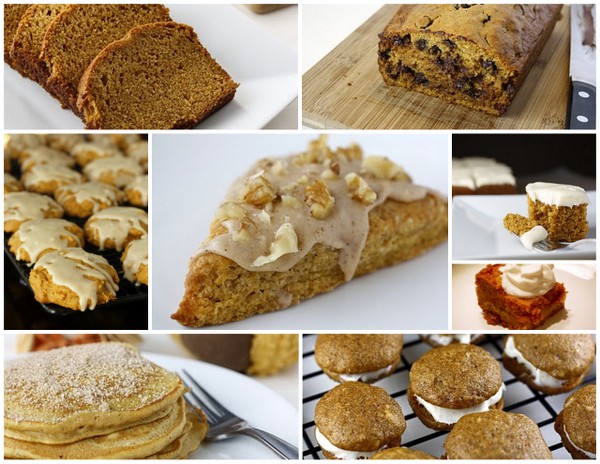 17. Pumpkin Bread
18. Chocolate Chip Pumpkin Bread
19. Soft Iced Pumpkin Cookies
20. Pumpkin Spice Scones
21. Pumpkin Bars
22. Pumpkin Gooey Butter Cake
23.  Pumpkin Spice Pancakes
24. Pumpkin Whoopie Pies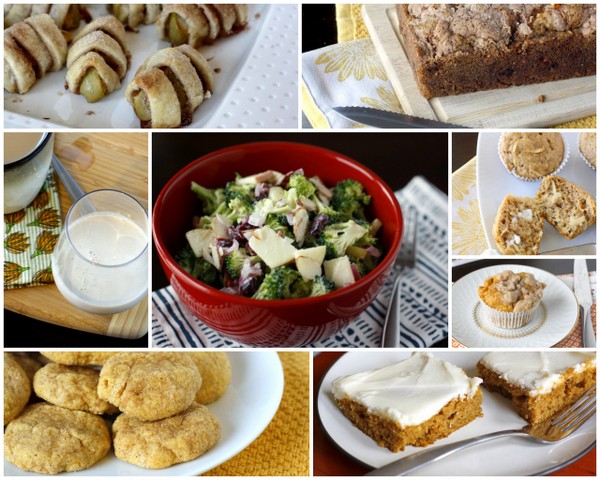 25. Apple Pie Bites
26. Apple Streusel Bread
27. Homemade Pumpkin Spice Creamer
28. Broccoli and Apple Salad
29. Apple Spice Muffins
30. Pumpkin Apple Streusel Muffins
31. Pumpkin Snickerdoodles
32. Harvest Time Pumpkin Bars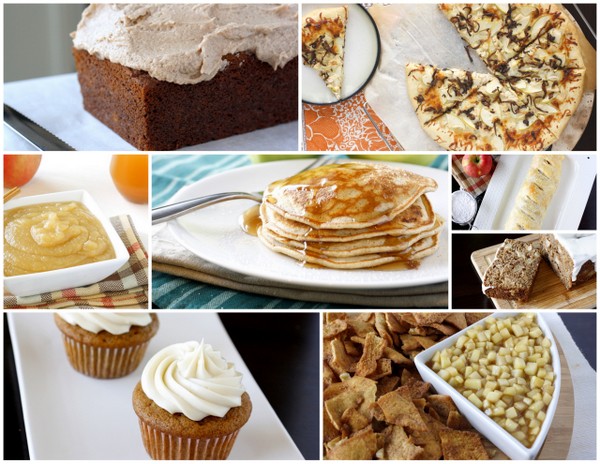 33. Pumpkin Gingerbread with Spiced Buttercream
34. Chicken, Caramelized Onion, and Apple Pizza
35. Crock Pot Applesauce
36. Apple Cinnamon Pancakes
37. Quick and Easy Apple Strudel
38. Glazed Apple Cinnamon Bread
39. Pumpkin Cupcakes with Maple Cream Cheese Frosting
40. Apple Pie Dip